450W Half cell solar panel Hangchi Series
450W Half cell solar panel Hangchi Series
None

Shenzhen

20 days

30000 pcs per month
Innovation And Development of solar power efficiency above 21%
Dynamic mechanized pressure test for 450W solar panel price, static mechanized pressure test for 470W solar panel price.
- DH double 85 high pressure and high humidity test for solar power efficency.
TC hight and low-temperature test for solar power efficiency .
- PID potential-dinduced frailty test HF frozen test .
- Humidity and leakage test .

We focus on solar panel production price reduction , main on solar panel 335W price , 450W solar panel price and 470W solar panel price .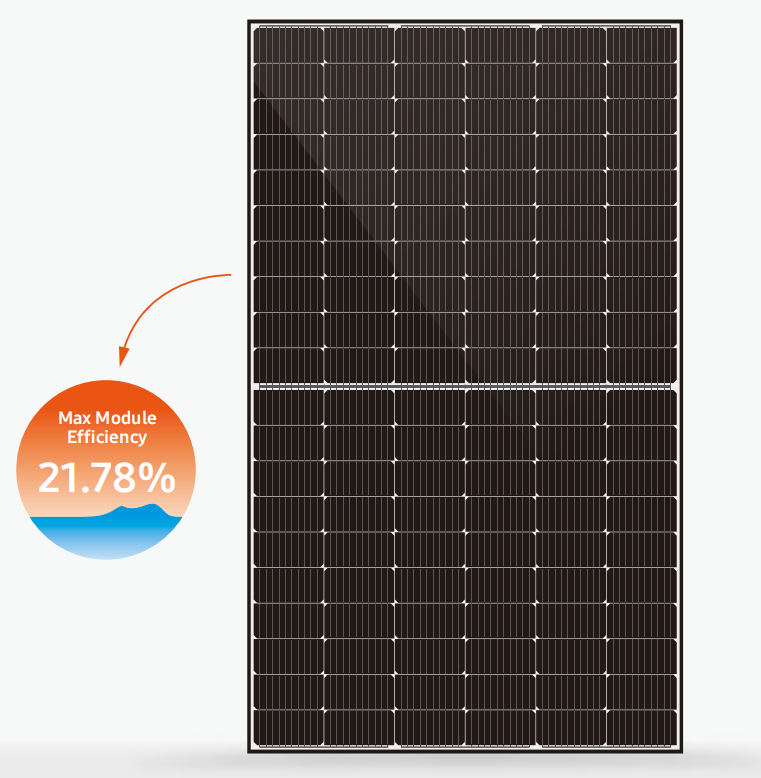 450W-470W Half-Cell High Efficiency PV Module ,Financial industry investors at the RE+ conference agreed that financing renewable solar energy(included solar panel production price) projects has become much easier over the past 12 months and is likely to accelerate following the introduction of the Reducing Inflation Act, most of people focus on the price of powerful solar panel such as 450W solar panel price ,470W solar panel price .
The Data of DHL-60*10 450-470W solar panel efficiency max to 21.78%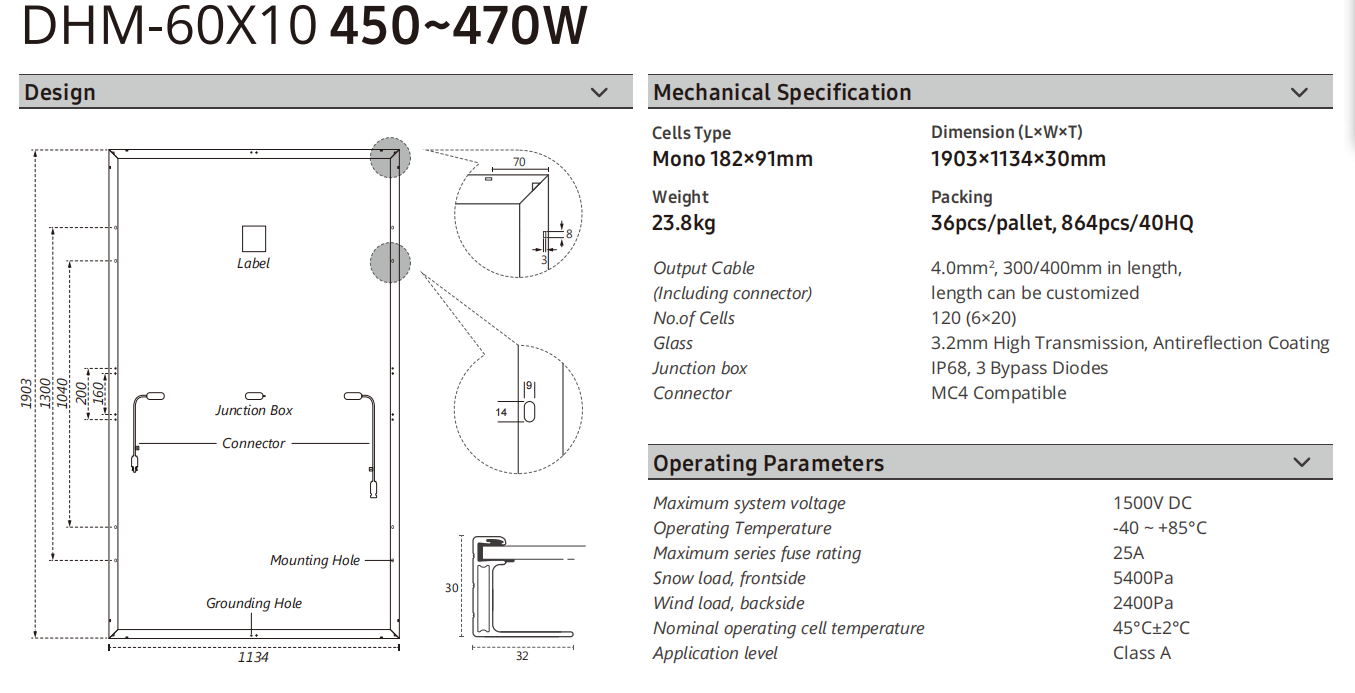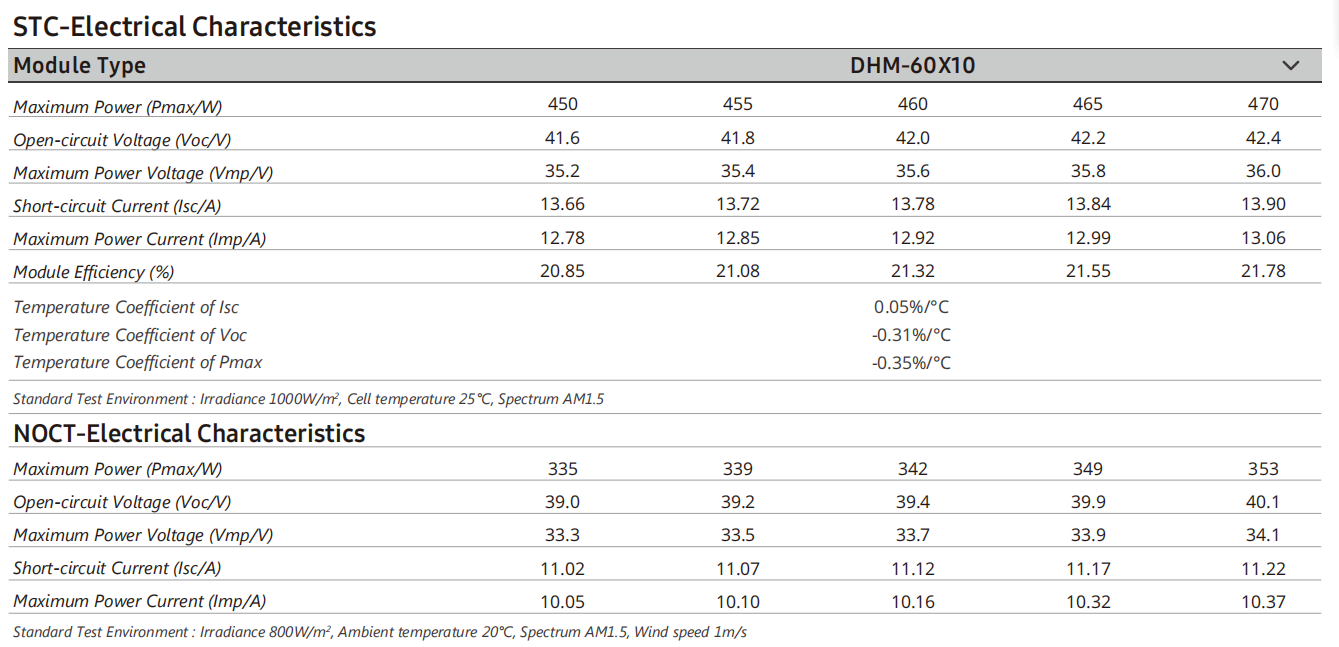 DHM-60X10/FS 450~470W full screen no residue of water&dust ,Silver Frame or Full Black design are customizable .The manufacture of PV modules from polysilicon solar panel production price is often an energy-intensive process, and the future development of the PV manufacturing industry in Europe may not be optimistic,so people always want to purchase in a lowest price such as 450W solar panel price ,470W solar panel price .But most of cheap solar panel efficiency is not that good .